umcjhoffice@gmail.com ~ (707) 839-5691 ~ https://www.facebook.com/umcjoyfulhealer/
1944 Central Ave., McKinleyville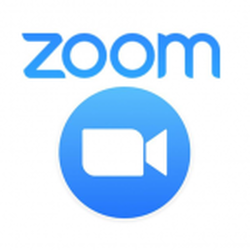 Join us for Worship Sunday mornings
@ 10:00 am with Zoom!
Direct Link:
click here
Dial-in Only:
+1 669 900 6833
Meeting ID:
​839 6429 4745
Password:
JOY1944!
---
Join us for hybrid Worship(in person or via zoom) at 10:00 am
*Masks required for in person services

What We are about...
Encouraging Each Other on a Spiritual Journey
To Know God Better
To Live Kindly and Healthily
And to Do Something Beautiful for God in our Lives, our Community, and our World.

Whoever you are -- seeker or skeptic, Democrat or Republican, straight or gay, young or old, woman or man -- you are welcome.

Our Core Values
​Reflect the love of Jesus Christ, God's Joyful Healer.
Affirm life and be open to God's spirit in a shared journey.
Thirst for knowledge, wisdom and creativity.
Create a community of respect, welcome, and acceptance.
Support works of healing and building healthy relationships.
Love God with all our heart, soul, mind, and strength.
Love our neighbor, the world community, and all creation.




---


​The Church of the Joyful Healer Reconciling Ministries
Inclusion Statement
​We are an inclusive community of Jesus Christ's disciples called to put our faith into action as we practice radical hospitality by keeping our hearts, minds, and doors OPEN to everyone. We are committed to social justice, diversity, and believe in the inherent dignity and worth of ALL people. Whoever you are, wherever you are on this spiritual journey, regardless of your age, race, gender identity, sexual orientations, political affiliations, religious interpretations or beliefs, abilities, culture, family status and economic status: you are welcome and included here. ALL means ALL

---
---
Stay Connected with our monthly newsletter (see below):

JoyWorks:
We are still having JOYWORKS. Every Sunday we will have a special moment for our JoyWorks kids and those young at heart.

Coffee Time/Youth Group- Beginning in May we will once again have our coffee time at Starbucks for all members of our youth group. We will meet Sundays at Starbucks at 10:45 am and take our coffees back to the youth room.



---

Prayerful Handiwork
Knitting/Crochet group
Next meeting will be December 11th at 6:00 pm
Meetings take place a the church.
​Masks will be required.

This group meets the 4th Thursday of each month. No experience necessary.

---

---

VIRTUAL BOOK CLUB

When: 3rd Thursday of each month.
Time: 6:00 pm PT.
Contact The Church Office for zoom information


Looking ahead to future reads:
December 16, 2021 - The Alchemist
January 20, 2022 - The immortal life of henrietta lacks


Upcoming Events

November 25th 10:00am Blessing of the Fleet in Trinidad
November 28th- Deck the Halls part 1after service
December 3, 10, 17- Advent Yoga
December 12- Christmas Concert 3:00 pm
December 24 at 4:30 pm- Christmas Eve Service


---
---
Ongoing Ministries:
Joy of Living AA (open meeting) - Weekdays @ 12 noon
PAVE (Domestic Violence Group - Mondays @ 5:15 p.m.
Boy Scouts - Mondays @ 7:15 p.m.
Marijuana Anonymous - Tuesdays at 6 p.m.
Adult Children of Alcoholics - Wednesdays @ 5:30 p.m.
Girls Night Out (Women's AA) - Wednesdays @ 7 p.m.

Music Team Practice - Thursdays @ 5:30 p.m.
Prayer Shawl Ministry - 4th Thursdays @ 5:30 p.m.
Narcotics Anonymous - Thursdays @ 7 p.m.
Saturday Gathering Unhoused Ministry - Saturdays @ 11 a.m.
Al Anon - Sundays @ 5:30 p.m.
Click here for a full list of ministries the Joyful Healer supports